Hawks Hollow Project Management System
At Hawks Hollow Builders, we keep the process of building your custom home or remodel simple, easy and collaborative. Every step of the way, we work with you, keeping you up-to-date on design options and material selections, as well as where you are with budget and schedule.
This secure easy-to-use online system—which you can access on your desktop computer, tablet or phone—allows you to make decisions, approve change orders, reply to messages, check progress information, review project files, and more.
See just a few ways our online client access keeps you in touch and well‑informed.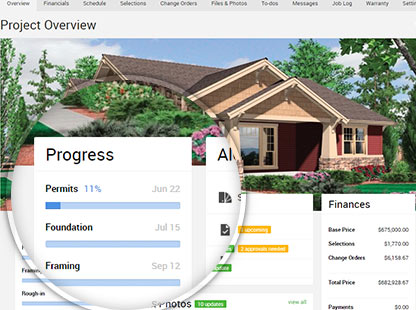 Stay in touch.
Use this page to check in on our progress, and to see if there are any new decisions to make. We'll keep in touch as we build the custom home of your dreams.
Make choices.
Review the things you've already decided. Take a look at what you'll be choosing next.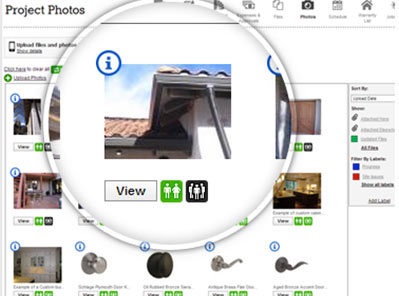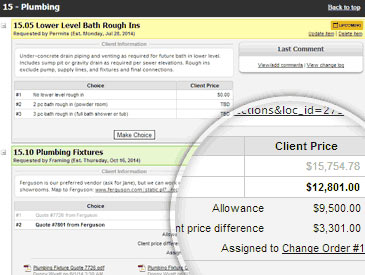 Monitor progress.
Check out where we are in terms of schedule and budget.
Give approvals.
From changes in budget to design upgrades––review and approve here.